A Cleaner Home in Haringey with Professional Loft Clearance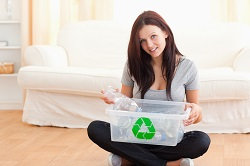 Keeping a home clean requires a lot of time and effort - that's why it's much easer to book ur loft clearance service in Haringey. You will spend countless hours each week seeing to vacuuming, dusting, wiping, sorting, etc. Handling all of your clutter can be a big part of this, as you will undoubtedly have many old and unwanted items taking up space in your home. These goods can be furniture, old toys, clothes that no longer fit, appliances that have been replaced and more. These items will usually be thrown into some space so they are out of the way, often the attic. A loft can quickly become full of unneeded old goods and eventually the area will become packed. Soon you will have no more space to put other goods and if you want to convert your attic then you are stuck with a lot of junk. If you want to remedy this though, all you need to do is call 020 8396 7077 today! Rubbish Removal Haringey can help you with expert loft clearance services in Haringey.

We can help with all aspects of an attic junk disposal in the N4 region. We are an expert firm who specialise in taking away your junk and unwanted items to be disposed of correctly and safely. We can send our team to your N8 address whenever you need and they will handle with the job. They can help you sort things, they will pack and bag goods and shift the unwanted items from your home. This means you can sit back and relax while we handle all the loft decluttering you need.
Hire the Most Experienced Loft Clearance Experts in Haringey

Getting items out of your attic, especially large ones, can be difficult. We know this and so take the work out of your hands and make sure the attic rubbish removal goes well. Our team are experienced in shifting items from lofts and moving them out of buildings. They can easily get even large goods out of your loft and move them through the home, managing even stairs and narrow spaces. We will do all this without damaging your home and will ensure no injuries take place.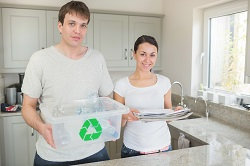 Our team operate in Haringey, tackling all the loft clearance tasks presented to us. Each member of our N4 attic clearance team has been in the trade for a long time, meaning they can do the job fully, properly and safely. They will do the work you face and be flexible to your requirements. They will move the items you want and be there when you need them. We can send as many of them as you need to your property in the N22 area to handle all your loft clearing tasks. Our team will respect you and your home, so they will take care when operating in it.

We Are the Loft Clearance Company in Haringey You Need
When disposing of your goods we take all necessary measures to ensure that everything is done properly. There are several ways of eliminating goods once we have taken them from you and so we will do what we feel is best. We will consider recycling centres, landfills and other options, ensuring that the goods are disposed of correctly and safely. We take environmental guidelines very seriously and will always follow all the rules and regulations for loft decluttering. Call us on 020 8396 7077 now and we can walk you through all the details.

Our attic junk removal services are available in the N4 region now. Our attic clearance team can be deployed as soon as you need them and they will see to all the chores you face. We can tell you all about what we offer and answer any questions you have. We offer free quotes so that you get the best loft clearance services in N8 and a great deal. To learn more about Rubbish Removal Haringey and to get your complimentary estimate, call 020 8396 7077 today.