Hire the Office Clearance Experts in Haringey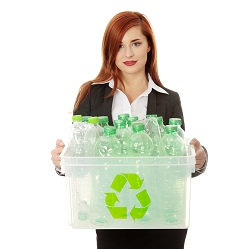 An office relies on many factors for everything to run smoothly. You need to manage every little aspect in order for you and your staff to get the job done. You have to have a clear vision and management, so that everyone is working towards the same goal. You need the place to be fully equipped, so that all the tools and resources needed are available. You need to build strong links with partners and treat customers with respect. Strong advertising and employee trust will get you far. This can all be ruined though if your workplace is cluttered and messy. If you have junk all over your office it can make it difficult to concentrate, hard to find certain items and files, customers and partners won't be impressed, etc. If you want to get rid of all the junk from your office in Haringey, contact Rubbish Removal Haringey today on 020 8396 7077 for an expert office clearance.

We are an expert company based in the N4 area that can help you tackle with your commercial waste disposal. If you find yourself burdened with old furniture, useless files, unneeded computers and appliances, unnecessary stock, and more, we can help get rid of everything. These items can take up valuable space, limiting the room you have. They will get in the way of important items, increase the amount of cleaning work and create hassles, but hiring us to tackle with the chore will result in a swift process and a clean workplace.

Rely on Our Office Cleaarance Experts in Haringey
Our commercial rubbish clearance team will arrive at your address and get to work. Our staff will be able to help you sort through your goods and then package and bag them. Our employees have the strength and skill to shift large and heavy items from the building, as they slowly and carefully move them outside. They will take all measures so that no item is damaged, the building is intact and injuries are averted during the commercial rubbish collection. Your old goods will then be loaded onto our vehicles and taken away to be properly disposed. Call us now on 020 8396 7077 and we can go into detail about our Haringey business waste removal services available in the N8 district.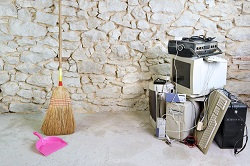 Each member of our office clearance team will come to your address in the N22 with everything they need. This will include tools, bags and the perfect vehicles for shifting your goods. Our team are trained and experienced, so they are capable of doing the job fully, properly and safely. They are flexible, so they can help you wherever you need with whatever commercial clearance chores you face.

Book Our Reliable Haringey Office Clearance Company
We take office waste clearance seriously, and that is why we adhere to all safety guidelines and laws. Disposing of goods in the N4 region must be done properly so not only is that junk destroyed, recycled, etc., but that is done in a secure and legal way. We work with local councils and disposal sites to ensure commercial waste disposal is done properly. We never dump any materials we collect randomly and we also ensure they are properly recycled, destroyed, etc.

You can learn more about our office clearance services in Haringey when you call us on 020 8396 7077 today. We can go into more detail about everything we offer and answer all the questions you may have. Our services can be utilised when you need them and we will send the appropriate support. Our free quotes guarantee that you get the help you require and all that for an affordable price. These estimates require no commitment and only reflect what you want from us. For the best commercial rubbish collection in the N8 area, call Rubbish Removal Haringey today.