The Best Team to Handle with Your Rubbish Removal in Haringey
If you find that your home or workplace is cluttered and full of junk, then it may create various problems. These items will take up valuable space in your building, limiting what you can do within it. They can also make the place look messy and ruin the atmosphere. They can destroy the attractiveness of the room and be distracting. The clutter will make it difficult to clean, as it adds many extra things that must be seen to. Junk can limit the amount of new items and furniture you can introduce because it will be in the way. If you are moving then you will be burdened with sorting, packing and moving countless unwanted items. Getting rid of such goods can be a tough chore, but one call to Rubbish Removal Haringey on 020 8396 7077 today can sort out all of your rubbish removal in Haringey.

We are a leading junk removal team who can assist with all your junk related challenges in the N4 area. We can send a top team to your address to sort through old goods, pack and bag them, safely remove them from the building, load them onto our vehicles and take them away to be properly disposed of. Our services mean you get a safe, swift and successful result, without needing to do the work yourself.
Rubbish Removal & Waѕte Disposal Prices in Haringey

| | | | |
| --- | --- | --- | --- |
| Space іn the van | Cubіc Yardѕ | Loadіng Time | Prіce* |
| Mіn charge | 1 | 5 mіn | £48 - £60 |
| 1/4 Van | 3 | 15 mіn | £70 - £120 |
| 1/2 Van | 7 | 30 mіn | £150 - £170 |
| 3/4 Van | 9 | 45 mіn | £180 - £220 |
| Full Load | 12 | 60 mіn | £230 - £290 |
*Our rubbish removal prіces are baѕed on the VOLUME and the WEІGHT of the waste for collection.
Give us a call on 020 8396 7077 for a free quote or further information.

Take Advantage of Our Rubbish Removal Service We Offer in Haringey
The types of rubbish removal we provide are extensive. We can tackle with furniture removal, junk removal, builders waste collection, office and home clearances, clearing attics, garages, gardens and much more. This means that whatever junk you may have and wherever it may be, we can come and help you get rid of it. Our services in the N22 district are swift and flexible, so you will get the perfect experience.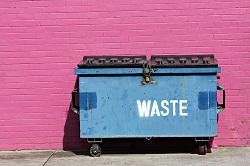 The staff we hire to handle your waste removal jobs in N8 are all experts. Each member of our team is experienced and knowledgeable about the process so they can carry it out well. They will know how to shift objects carefully so that no damage comes to you or your property. They load our vehicles carefully to prevent any sort or accident. They know how things should be sorted and where to take items to be disposed.
Haringey Waste Removal Made Simple

For your rubbish clearance N4 area, we follow all safety and environmental guidelines very closely. We will dispose of goods in safe and proper ways, so that everything is aboveboard. We will take things to the official recycling centres, landfills, disposal sites etc. We destroy things so that there is no danger posed to people or the environment. We take this very seriously and assure you of regulated rubbish removal. For more info on this, call us up today on 020 8396 7077.

We endeavour to give you the flexible support you need. This means that we will help in whatever way you require. We can assist at the date and time most convenient for you, so there is no need to squeeze the process into your schedule. We can send as many staff as necessary to your property in the N4 district to get the job done, from a whole team to a single person. We will bring all the necessary materials to shift goods safely and arrive in the amount of vehicles comparable to the amount of junk you want shifted. This will all be sorted when you call 020 8396 7077 now! That way, you can book our clearance services and learn more about us. We will offer you free quotes that will help you get the support you need for an agreeable price. Rubbish Removal Haringey can tackle all your rubbish clearance needs in Haringey, so contact us today for more info.


Testimonials
Outstanding waste disposal service from Waste Collection Company; cheap, fast and efficient. Couldn't ask for anything else.
Ingrid Buet
Waste Removal Agency is the only way of dealing with clutter in your loft. Rather than tackling loft clearing yourself, get this expert team to handle it for you. If you get the same support as I did, you will get a job well done.
Brian Cooper
My loft clearance was the cause of no end of stress for me and my family. My wife wanted to hire a professional service but I was worried about the cost. I got in touch with RubbishRemovalHaringey to discuss prices and I was pleasantly surprised...
Jim C.
I had been doing some major work on my garden, which meant digging things up, trimming hedges and trees, collecting lots of leaves and so on. This means I had a lot of mess after I was done, and when it was all there, it barely looked like I'd...
Selina Conner
I was desperate to get my garage cleared out but didn't know how to go about it. Calling Rubbish Collectors Haringey was the logical choice, and their waste removal service proved to be a great help. Thanks to their team, I can now use my garage...
Chris
I was really struggling with the rubbish that my builders had left behind. I'd had work done in my home, but the rubble and rubbish that had been left were causing me a lot of stress and worry! A friend suggested Rubbish Collectors Haringey, as...
Kate
I had a tough time clearing all the junk that was lying in my home, hence I thought about using a professional service. I came to know about Rubbish Collectors Haringey's rubbish clearance services and I hired them as they looked promising and I...
Veronica George
I was starting university in a new area and needed to move my belongings. During the packing I found lots of old broken bits and pieces that I had kept for years probably since childhood. My parents were glad I had a tidy up and decided to use...
Becky Potter